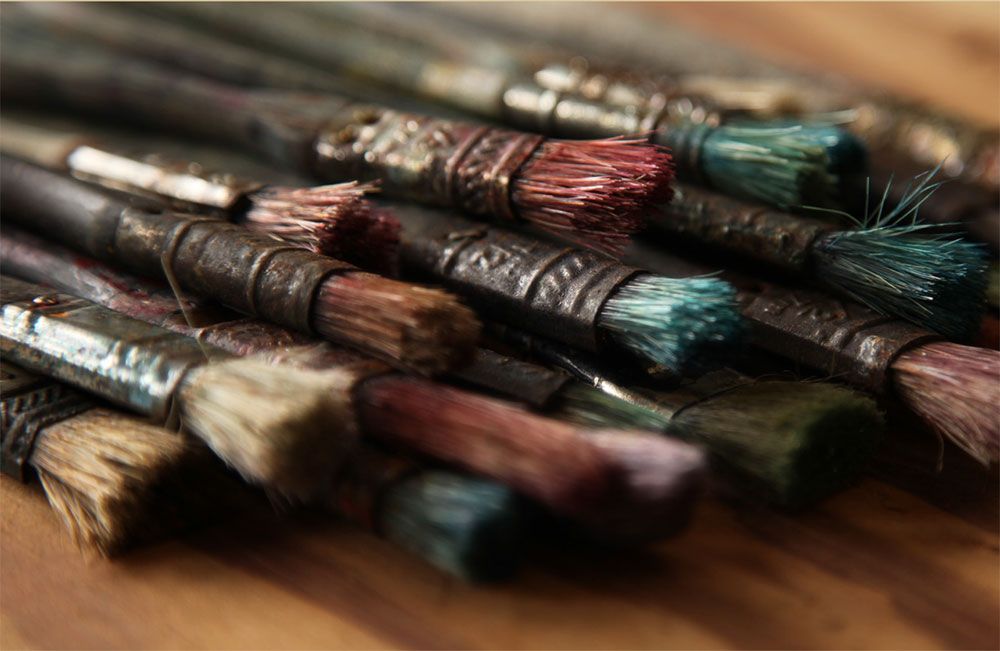 Juried Int'l Exhibition
BEAUTY OF MOKUHANGA:
Discipline & Sensibility
木版画の美:修練と感性
Prospectus
The IMC2017 Hawaii Local Committee is thrilled to announce a call for entries for the International Juried Exhibition "Beauty of Mokuhanga: Discipline & Sensibility" 木版画の美:修練と感性 which will include a mokuhanga print section and a hand printed artists' book section. This is the central exhibition of the Third International Mokuhanga Conference which will be held for the first time outside Japan in Hawaii in 2017. To celebrate the expansion of this conference the exhibition is designed to bridge times, places, generations and disciplines through a celebration of the tradition of mokuhanga. The conference will
nurture the discipline of mokuhanga and its special sensibility in order to foster innovative use of this traditional technique. The exhibition will help us to see, feel and hear in order to understand the depth of the history of mokuhanga and to promote the study and practice of mokuhanga printmaking in the global art community.
Location:
University of Hawaii at Manoa, Dept. of Arts & Art History/Art Building Gallery
2535 McCarthy Mall, Honolulu, HI 96822
+1 808 956 8251 or 808 956 6888 (gallery)
http://www.hawaii.edu/art/
uhart@hawaii.edu
gallery@hawaii.edu Exhibition
The gallery is a five minute walk from the Hawaii Imin International Conference Center.
Dates:
August 21, Monday – October 1, Sunday, 2017
Gallery Hours:
Regular Hours: Monday – Friday 10:00am to 4:00pm; Sunday 12:00 noon to 4:00pm
Conference Hours:
Thursday, Sept. 28 – Sunday, Oct. 1, 2017 10:00am to 4:00pm
Public Closing Reception:
October 1, Sunday, 3:00 to 5:00pm
Application Deadline:
Entry Period: March 1 to 31 April 15, 2017
Notification of Acceptance:
May 1, Monday, 2017
Guidelines for Online Submissions
Open to all artists 18 years or older; emerging and established artists are welcome.
Medium: prints and books must include elements of mokuhanga, Japanese water-based woodcut technique. The exhibition will promote the incorporation of traditional mokuhanga printmaking in contemporary printmaking, which is the mission of the International Mokuhanga Conference.
Submission is limited to up to two works.
All work must be original and created within the past two years.
The paper size for submitted prints must not exceed 48 x 48 inches (122 cm); artists' books must not exceed 18 inches (45 cm) on the longest side.
Images submitted should accurately represent the work and be in JPEG format, 2MB maximum file size. Be prepared to submit the following when applying online: artist, title, year completed, printing method, size in inches, retail price and a brief artist statement of no more than 1,000 characters (around 100 words) describing your work.
Notification of acceptance and specifications for shipping will be sent to accepted artists after May 1, Monday, 2017.
Entry Fee
Entry by CaFÉ, entry fee $50 USD payable by Paypal or credit card. The fee is non-refundable and entitles the artist to submit up to 2 images.
Submission
To submit images for the Juried Print Exhibition through CaFÉ web service please click here.
Jurors for Juried International Mokuhanga Prints & Art-books Exhibition:
Charles Cohan


IMC2017 Local Committee Site Co-Chair, Prof. Univ. of Hawaii at Manoa, Honolulu, HI; Director, Arm and Roller Press, Honolulu, HI, USA

Karen Kunc


Former IMC Board Chair, Cather Prof. Art at Univ. of Nebraska, Lincoln, NE; Director & Owner of Constellation Studios, Lincoln, NE, USA

Ralph Kiggell


IMC2017 Board Vice-Chair, Independent Artist, Educator, UK/Thailand

Duncan Dempster


IMC2017 Local Committee Site Co-Chair, Executive Director of Honolulu Printmakers, Lecturer at Univ. of Hawaii at Manoa, USA

Keiko Hara


Emeritus Professor of Art, WhitmanCollege in Walla Walla WA, Independent Artist, Japan/USA
List of Selected Print Artists will be posted in May 2017.